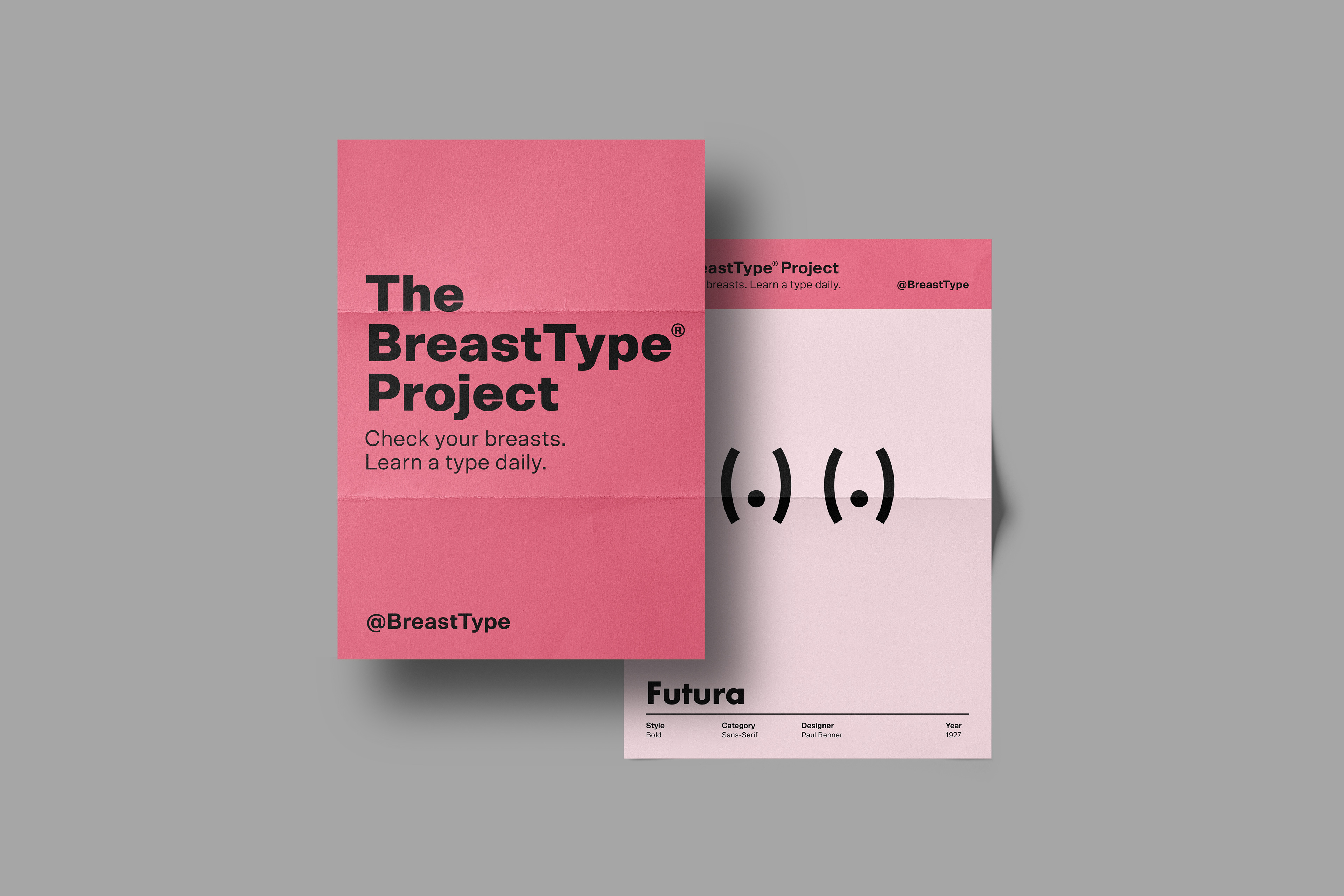 Check your breasts. Learn a type daily. 
BreastType is personal project of Ricky So l
aunched this October 2020 during Breast Cancer Awareness month. T
he goal of this project is simple – to showcase the characteristics and personalities of different typefaces by consistently using two sets of parenthesis with dot inside mimicking the human breasts. It also includes information about the font's style, category, designer, year, classification and foundry. Moreover, BreastType aims to educate the viewer and create awareness about breast cancer and breast health. To do this, BreastType uses 
real statistics and verified information about Breast Cancer and then they are formatted into different styles of the font like the usual pangram or type specimen.